---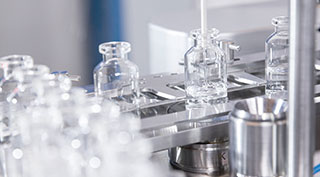 Ecolab's Life Sciences division is dedicated to developing the best possible products and services to support our customers in the industry. As such, we're confident of offering an unrivalled partnership for the cleaning and disinfection of your facilities.
Our tailored end-to-end solutions and technical know-how focus on improving operational efficiency in your cleaning, sanitization and disinfection processes while keeping product quality and safety top of mind.
Our strategy is to advise on two core areas: global trends and regulatory changes that impact your operations, and develop solutions to keep you on the cutting edge.