---
The last thing customers need in a cleanroom environment is doubt about the validity of products, or to compromise their procedures and protocols – issues which Ecolab Life Sciences customers do not have to worry about.
In fact we are so confident that our own manufacturing processes for the Klercide range of contamination control products match those used by their customers, we have launched a Process Match assurance mark to highlight this fact.
Our fully validated sterile product range for use in the cleanroom environment is manufactured in purpose built cleanrooms in the UK and produced to the requirements of cGMP. The sophisticated facilities set a new standard in sterile disinfectant manufacture, with the potential to meet future global demands and develop in line with the ever increasing regulatory requirements of the industry.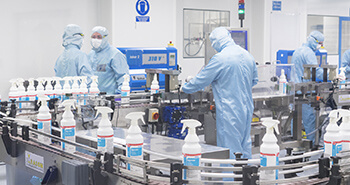 Our accredited facilities comprise over 7,000m2 at our two plants and incorporate 6 Grade B and Grade C cleanrooms, with Grade A laminar air flow at point of fill. Other innovative features such as interlocking hatches and an advanced intercom system minimise contamination risks and improve quality.
Products manufactured at the facilities include alcohol and biocide sprays which feature the unique SteriShield Delivery System (SDS), along with an extensive range of pre-impregnated and dry wipes.
Our customers have the assurance of:
---
Purpose built state-of-the art manufacturing facilities
More than 18 years experience of high quality cleanroom manufacture to the principles of cGMP
Technical expertise, extensive processing capability and a reputation for innovation, proven by awards from the cleanroom industry
Operation of Grade B and C cleanrooms with Grade A laminar air flow at point of fill
Full accreditation: ISO 9001:2015 and ISO 14001:2015 accredited for the manufacture and distribution of sterile and non sterile cleanroom products
Working towards 98/8/EC Biocidal Products Directive
Regularly audited by the major Pharmaceutical companies, who themselves have cGMP accreditation
An extensive non-sterile range for use in adjacent areas and lower grade (C&D) cleanrooms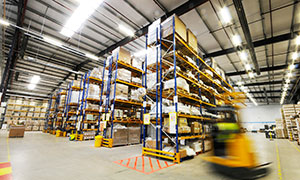 As such, we're confident in saying that Ecolab Contamination Control are at the forefront of sterile product manufacture for life science cleanrooms. We are so proud of our manufacturing processes that we invite any customer to visit our facility where they can carry out a Site Audit and see our high production standards for themselves.